What do you give to someone who travels all the time?  Someone who has been to many places and has access to many more things than the average person.  Perhaps considering something useful they can use with what they do frequently?  Possibly consider their hobbies as well.
This post may contain affiliate links and I may receive commissions for purchases made through the links, this comes at no cost to you. Here's the Disclosure page for more information.
Business Traveler:
 Packing Cubes: For more organized packing while you travel. Color code for each member of your family, or label what type of clothing in each cube!
 Luggage:  Having a colorful luggage means its easier to find and keep track of.  I'm a fan of spinners.  It's easier to navigate around the airport with them.  Especially if you have children traveling with you.
  Luggage scale: Never pay extra for being over the luggage weight limit.  Forget the last minute re-appropriation of your personal belongings.  Use this scale before you leave.
---
Never forget anything while packing for travel.  Grab the packing checklist here!
 Ipad Case: For those of us who carry our ipads everywhere.  We need it protected and easily accessible.  This one comes with a keyboard attachment as well!
Travel Gifts for women
Portable Hanging Travel Toiletry Bag Waterproof Makeup Organizer:  Every woman needs a cosmetic travel bag.  Multifunction as well as waterproof.  My favorite part is that this opens up and hangs in the bathroom.  It eliminates unpacking any toiletries.  
 Travel Bottles: These are leak proof and easy to fill! Always keep one to fill when you get a chance.  It helps the environment to avoid polluting with more disposable bottles.
 Travel Cosmetic bag: You can never have enough of these things.  Its good to have a few to help separate items by category.
 Travel Brush set: The key is having travel sized everyday products to avoid packing and repacking.  For makeup brushes, this fits the bill without compromising quality! Great stocking stuffer too!
 1more triple driver In-ear (earphones):  Everyone needs a good set of earbuds/earphones. This one is a cheaper but comparable alternative to bose.  We are loyal Bose fans, but this is coming pretty close as far as quality goes, and is easier on the wallet.  I actually own a pair of these and it works very well in canceling background noise.  Does not take as much space in my bag.  I can use it for my iPad or with the digiplayer.  I have an attachment for my iPhone.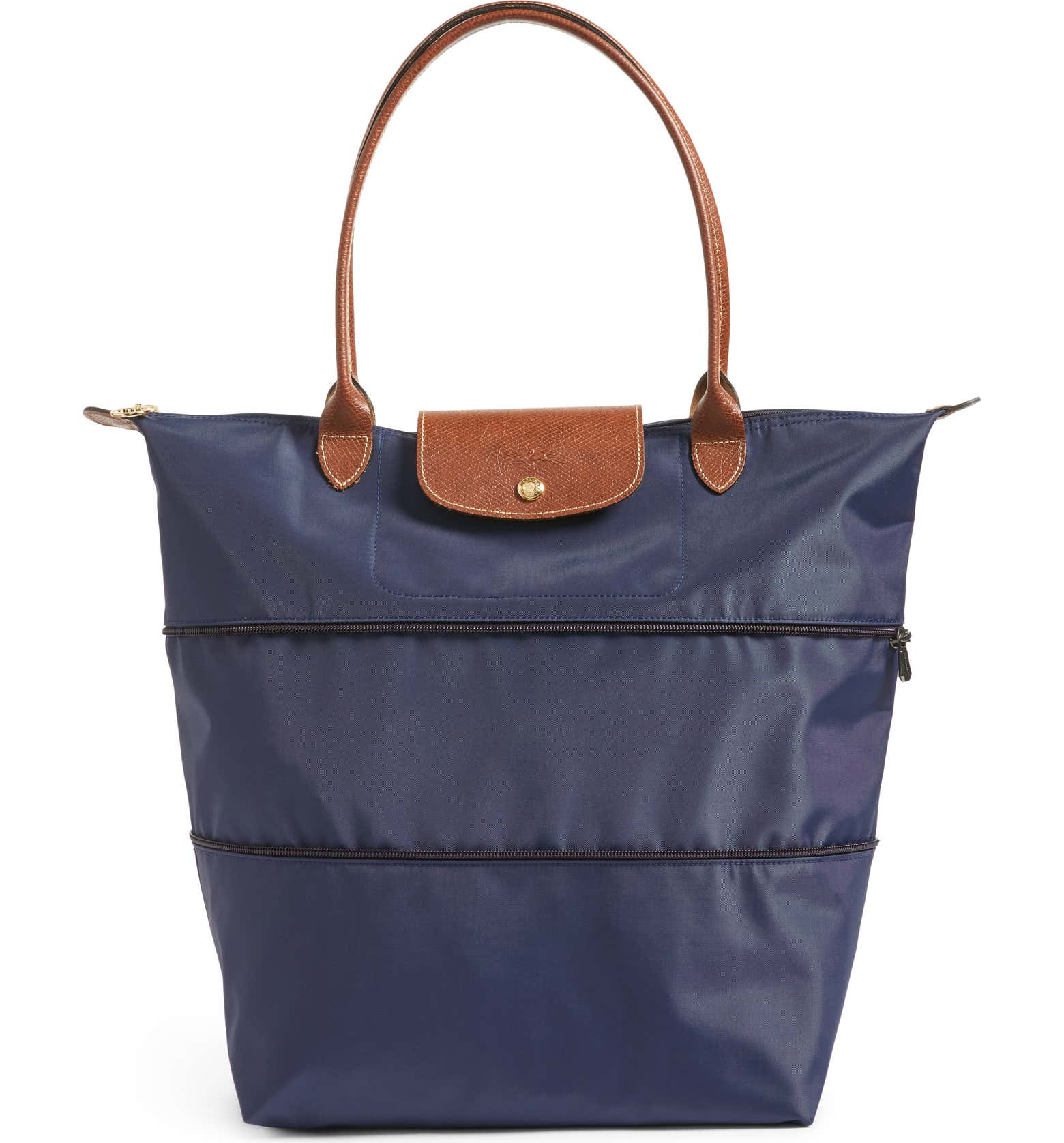 Le Pliage' Expandable Tote by Longchamp:  Lightweight and adjustable in size.  I can fit my iPad, iPhone, charges and a few other things.  The downside is, it can get heavy so I end up placing in the top of my rolling carry on.  But I have not found any other bag I'd rather travel with.
Travel Must have for Children
  Child Airplane pillow:  Get your little ones comfy too!  This may even be a good idea for the car.  For when kids fall asleep on their car seat.  I always worry about their heads bobbing while they are asleep on long car rides.
 Water bottle: Each member of the family needs one for travel.  Once you're done with security, there are water stations in the airport you may fill up at.  Keep yourself and your kids hydrated while traveling.
Related post: Kids travel gifts wish list
 Backpack:  As soon as your child can carry a backpack, it's always a good idea to pack THEIR essentials for them to carry.  It will save you time and trouble from looking everywhere if they need something.  You may pack snacks, change of clothes, wipes, and activities.   If its cute and they like the backpack, they will be more than happy to carry this on their back.
Airplane Must-haves:
 Airplane pillow: It's difficult to be comfortable on the plane.  Having a pillow will save you hours of discomfort. Not to mention protecting your neck! This newer version boasts on providing chin support.
Travel Chargers and accessories: Too much to list and too valuable to forget.
Wool sweater:  I love this one!  Wool has thermoregulating properties.  If you're cold, it will warm you up. On the other hand, if your cold, it will cool you off.  A bonus is that it also has properties to repel odors!  Bottom line is you need something that's lightweight and easy to put on and take off.
More useful travel gifts:
GoPro HERO7:  This is one of those gifts you reserve for that special person, or your well-deserved self (wink).  If you're an adventure vacationer, this is a must-have.  I would not go scuba diving without it.  According to the manufacturer : 
Hyper Smooth Video Stabilization – Get gimbal-like stabilization—without the gimbal. HERO7 Black predicts your movements and corrects for camera shake to deliver insanely smooth footage.

Super Photo – Get the best photos automatically. With Super Photo, HERO7 Black intelligently applies HDR, local tone mapping or noise reduction to optimize your shots.

Rugged + Waterproof – Share experiences you can't capture with your phone. HERO7 Black is rugged, waterproof without a housing to 33ft (10m) and up for any adventure.

Voice Control – Stay in the moment. Control your HERO7 Black hands-free with voice commands like "GoPro, take a photo" and "GoPro, start recording. "
 Waterproof phone pouch:  We can all agree that phones are not cheap.  Protect your investment while having fun.  Whether your playing in the beach, dirt or snow.  We made the mistake and had a cheap case and it cost us a phone (bag of rice did not work :(.
Portable Charger Anker PowerCore 20100mAh – Ultra High Capacity Power Bank:  Because you never know if there will be an open spot in the charging stations or when its time to disconnect.  Having your own power source is still the best bet you have.
 Kindle: For those precious quiet times.  Need to catch up on your reading without the hassle of dealing with blue light.
Nomader Collapsible Water Bottle – Leak Proof Twist Cap – BPA Free, 22 oz:  I am a fan of reusable water bottles.  This collapsible one is great for traveling.  No bulk while going through security and you don't have to wonder if you ever did empty your water bottle prior to going through the line.  

Do you have anything you'd like on your wish list?  Any additions to this guide?  Please leave a comment below.